Where Did The Barnum Get Its Name?


The Barnum name comes from the first small hotel located on White Bear Lake, The Kirby Barnum Hotel. The Barnum family came to Minnesota from the East Coast and were the first ones to purchase land on the White Bear Lake lakeshore in the mid-1800s. They were early settlers to the White Bear Lake area and later sold the Hotel to the sailing club next door.

That sailing club was founded in 1889 and is now the White Bear Lake Yacht Club. With its rich history in sailing, it still holds regular regattas while maintaining the largest "A" boat fleet in the United States.

The original "clubhouse" was actually the Kirby Barnum Hotel, which provided overnight accommodations to members that wished to spend their weekends on beautiful White Bear Lake. The train from St. Paul stopped directly in front of the Barnum dropping off members at the front door.

The Barnum Hotel clubhouse was replaced shortly after adding a 9-hole golf course to the development and is best known for hosting F. Scott Fitzgerald and his wife, Zelda.




Outside the White Bear Yacht Club in 1891 where men made makeshift sailboats out of canoes.
Today's White Bear Lake Yacht Club.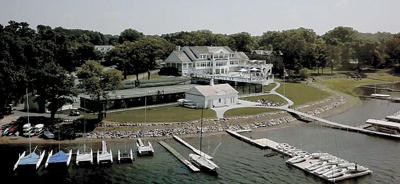 White Bear Lake History
Prohibition lead gangsters to arise and dwell in the White Bear Lake area in the early 1930s. The most well-known and connected group of gangster families were the Barkers. Ma Barker and her four sons laid low, going by aliases and hopping between rented cottages. Higher profile gangsters from Chicago and other areas came to White Bear Lake to visit The Plantation Night Club where they could relax, getaway, and hide.

The Plantation was "gangster headquarters" for White Bear Lake from 1930 - 1933.
It opened in 1925 as Ramaley's Winter Garden and went through several name changes before becoming The Plantation. It was known that when bodyguards posted outside the doors, that infamous gangsters were inside the dance hall. The Plantation was later torn down and replaced with Lions Park.
The Plantation night club while in business.

The Barnum Family Mansion
The Barnum home was built in 1884 and designed by a famous architect at the time, Cass Gilbert.
He designed the Woolworth Building in New York City, the United States Supreme Court building, and the Minnesota State Capitol.
It still stands as 7,121 square feet with 6 bedrooms, 9 bathrooms, and 7 fireplaces, a guest house, and a 10 car garage. Ironically, the Barnum mansion features colors oddly similar to those of our apartment building...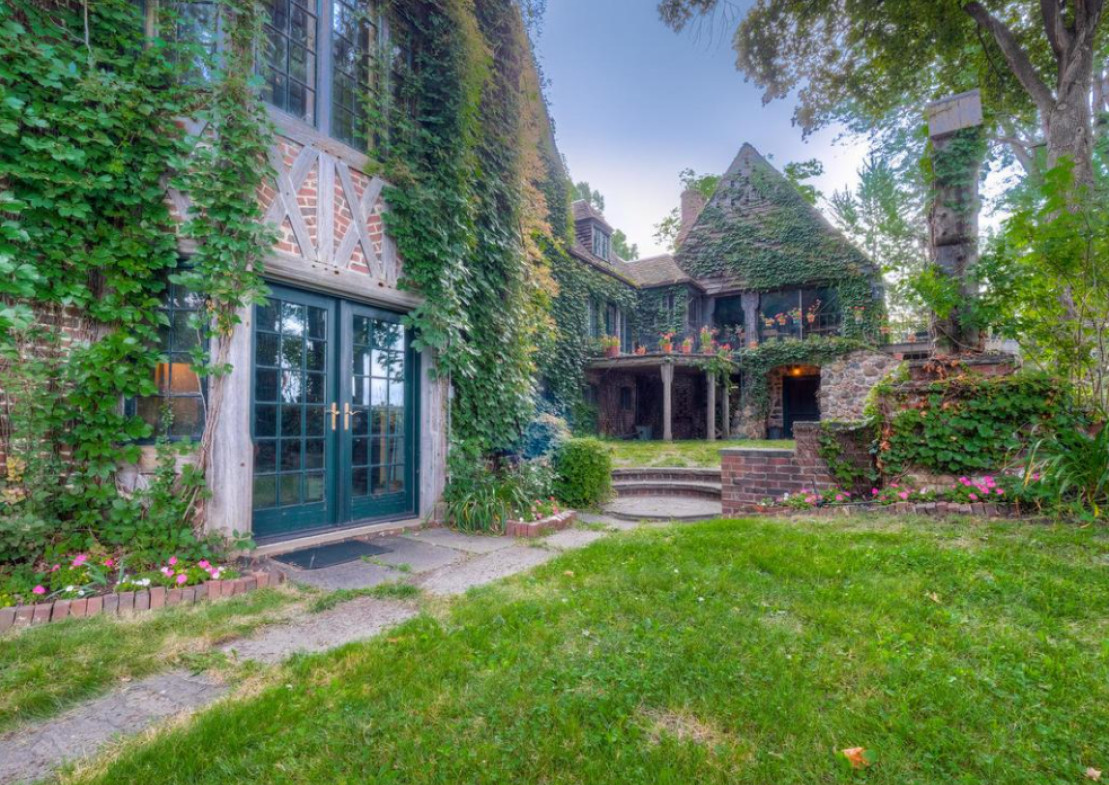 * Courtesy of the White Bear Lake Area Historical Society